1101 Jackson Condos For Sale
Located in the heart of the Old Market district of Omaha, Nebraska, the lofts at 1101 Jackson offer the convenience of a central location close to work and play. Residents enjoy a wealth of shopping opportunities, restaurants, nightclubs, and art galleries within easy walking distance of these deluxe properties.
If you don't see anything listed, please visit a page dedicated to all condos for sale in the Omaha area.
1101 Jackson Real Estate Listings
1101 Jackson Real Estate Listings
More about 1101 Jackson
The spacious lofts at 1101 Jackson feature open-plan construction and extensive warehouse-paned windows that provide privacy while letting the light shine in. The development, located in the desirable Old Market area, offers easy access to the employment opportunities in downtown Omaha; within the neighborhood, residents can walk to some of the most exclusive shopping venues in all of Omaha, with a wide range of entertainment and dining within a few steps from home. The Old Market district features some of the trendiest nightclubs and most avant-garde art galleries in the region, and many fine dining restaurants are located nearby.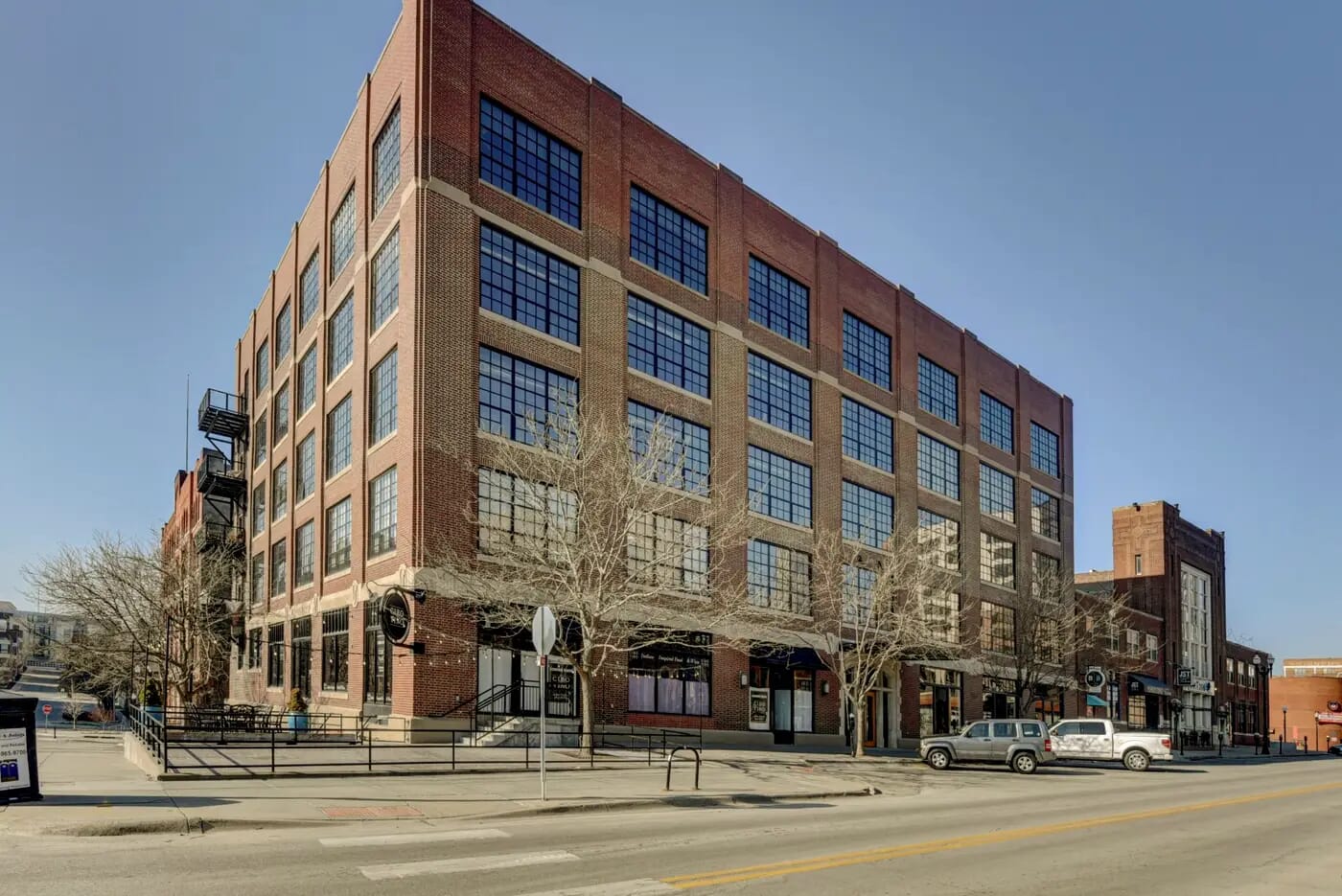 The lofts feature luxurious granite countertops and stainless-steel appliances, with front loading washer and dryer units in each residence. Residents can select their own hardwood flooring and kitchen cabinets; high ceilings and exposed concrete add to the appeal of these trendy properties. Individual heating and cooling units allow an added measure of climate control for these upscale lofts, which feature stunning views and a complete lighting package included in the base cost. Secured parking is available in the underground garage, and a community deck offers gas grills and the chance to socialize with neighbors in a relaxed environment. Prices start at around $230,000 for these deluxe one- and two-bedroom lofts.